Welcome!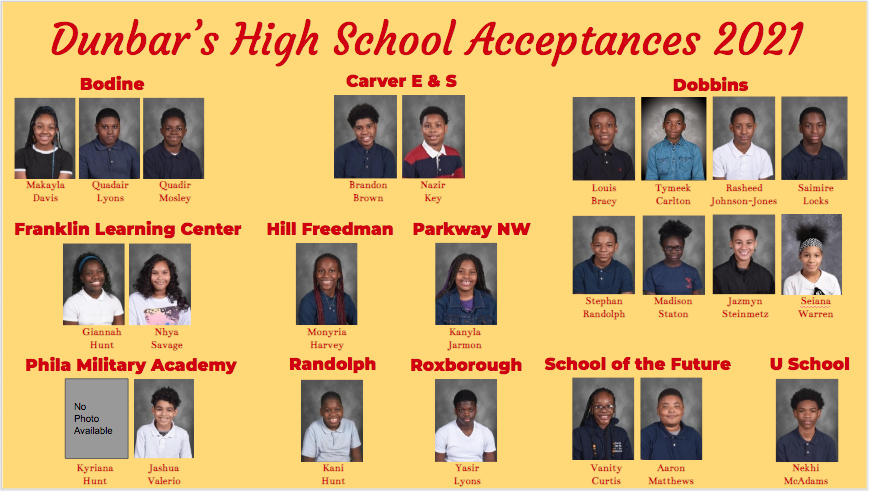 Message from the Principal
Dear Dunbar Family:
Welcome Back!  Happy New School Year to all of you! We have all been thrust into a new normal with challenges and opportunities for growth, learning and creative expansion. We will forge ahead into this new virtual learning world and create the best academic and social-emotional environment we can provide our scholars.
You have made the right choice to join or return to the Paul Laurence Dunbar Academy.  We are a family built on the belief that success is our only option.  All children will show academic growth and all adults will tirelessly contribute to their overall success.
Please remember that each of us makes the difference in our P. L. Dunbar family. "Destination Excellence" will continue to be fueled by our love for children, collaborative efforts and determination.
Our vision for Dunbar Academy incorporates five essentials. Let them guide your practice throughout this school year.
FAMILIES ARE OUR PARTNERS
TEACHERS ARE LEADERS AND STUDENT ADVOCATES
STUDENTS ARE HIGH SCHOOL AND COLLEGE PREPARED – PRE-K THROUGH GRADE 8
MUTUAL RESPECT AND ACCOUNTABILITY IS FOSTERED
PRIDE IN OUR EFFORTS AND ACCOMPLISHMENTS
Let's work together for the academic, social and emotional growth of our children.
Have a successful year.
Sincerely,
Dawn Moore                                                          Susan Lofton
Principal                                                               Assistant Principal
Digital Class Schedules for 2020-2021
2nd Grade Mrs. Morgan Room 203

2nd Grade Ms. Cunningham Room 204

3rd Grade Mrs. Berry Room 201

3rd Grade Mr. Savage Room 206

4th Grade Ms. Johnson Room 205

4th Grade Ms. Jones Room 305

5th Grade Mrs. Graham Room 306

5th and 6th Grade Ms. Dominguez Room 304

5th and 6th Grade Mrs. Lucas Room 302

7th and 8th Grade Ms. Johnson Room 301

7th and 8th Grade Ms. Fisher Room 307

Room 102

Room 108

Room 309