Welcome!
Message from the Principal
Dear Dunbar Families, July 12th, 2021
My name is Daniel Mina and I would like to introduce myself as the next Principal of Paul L. Dunbar School. I have spent the last seven years as an Assistant Principal, first at Universal Creighton Charter School and most recently, for the last five years, with the School District of Philadelphia at C.C.A. Baldi Middle School. Prior to that I was both a middle school and high school teacher at schools in West Philadelphia and in South Philadelphia. Along the way I earned my Master's degree from Temple University so being able to be Principal of Dunbar School is true honor! I am very excited to join the Dunbar community and continue to support the progress the school has made under the leadership of Principal Moore. I wish her all the best in her retirement!
I would like to thank all of you for the many ways you supported your children last year in learning from home. As the father of three young children, I know first-hand how hard it was for students (and their families) to be disconnected from their school, friends, and teachers and am very hopeful that this coming school year will bring with it the type of in-person learning that we know our students need most.
The School District of Philadelphia is committed to bringing all students back for full in-person instruction next year and we are working hard this summer at Dunbar to make sure we are ready for a school year that prioritizes our students' safety, social-emotional well-being, and academic progress. In my opinion, there is no better place for us all to begin the process of healing from this pandemic, than together at school.
I am driven by a fundamental belief in a school's power to support each student in reaching their full potential and I look forward to collaborating with all of you this year to make that belief a reality. Have a great rest of your summer!
Daniel Mina – dmina@philasd.org
Principal
Paul L. Dunbar School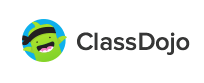 FAMILIES- Click here to sign up for Class Dojo. This is a tool we will use often this year to communicate important school information to families!